Here are some more review articles of law firms that can help you if you get in to a car crash, hit and run, injured cyclist and more. Most provide free consultations, no win no fee, and 100% compensation guarantees but make sure to ask ....
http://www.kctrust.co.uk
: However, to be honest, you can read PDFs till the cows come home and still not know how your particular case might go or what is needed. For example, most law firms include a brief overview of key staff. Whilst there is a http: www.kctrust.co.uk customer-stories" Customer...
http://www.balfour-manson.co.uk
: Ian's father, Francis, joined as a partner in 1922. Also, the merger with Duthie Ward did not do away with the individual websites. So please don't bear a grudge if some bits and pieces don't get the full run-down that you've come to expect from our law firm articles. They h...
http://www.rsrlaw.co.uk
: Contact. If you research RSR Law Ltd you'll see that the company was started in March of 2013 which doesn't sound that old. If we believe there is a strong possibility of success we will offer No Win No Fee ... Hopefully you'll now see why we thought this firm would b...
http://www.thompsons-scotland.co.uk
: They expanded on the firm's personal injury and workers' compensation foundation and things grew from there. The web address we link to above is www.thompsons-scotland.co.uk, which sure enough is the one that shows up if you search for Thompsons Solicitors in Scotland. The s...
http://www.mcshaneandco.com
: Many firms we see during our day to day work, will devote large sections of their website to talking about a single £million settlement they achieved several years ago - when 99% of the time that is not a potential outcome. But with such a wide case range, it would pro...
http://www.hja.net
: There are several possible reasons for this that we noticed. Another factor could be that Patrick Allen founded the firm in 1977 and still runs it 40+ years on . Indeed, we have a couple of firms on our panel just now that still work under such conditions. This 'big-...
http://www.csllaw.co.uk: There are similarly named firms at addresses such as www.csllegal.com, www.cslegal.com and www.csl.com but none of the UK versions of those websites are currently owned by anyone. It's universally understood that people are more inclined to scour the web for places to leave ...


http://www.taylor-rose.co.uk: Most of the old and merged websites now link to the current one. Taylor Rose TTKW actually started off as a bit of a conundrum for us. I'm pretty sure most of you perked up at that last one. The largest conveyancer in the UK is Countrywide Conveyancing who are...


http://www.maclachlansolicitors.co.uk: However, if you http: solicitors.lawsociety.org.uk organisation people 477459 maclachlan-solicitors-limited?Solicitors=True" follow this link< a> you'll see that each of the firm's solicitors specialise in those case types - i.e. class="infoquote "We are large enou...


http://www.brearleyssolicitors.com: However, quite uniquely, Brearleys brings both of those concepts together, stating: color="green "Every one of the solicitors and advisors that we employ are specialist (sic) in their own right be able to provide you with exactly the right advice at a competitive cost....


http://www.joannaconnollysolicitors.co.uk: Whilst they don't say much about free initial consultations, the website does mention the Conditional Fee Arrangements (CFA's) I talked about before, but - again unusually - they also offer a Pay As You Go service. Whilst many firms offer no win no fee and 100% compensation ...


http://www.atkinson-rose.co.uk: Some are directly relevant such as having worked in-house for British Airways as an advisor on employee matters or advising on contract matters at Western Union. Eventually our client settled for more than 3 times the amount that the other employee settled the claim for de...


http://ashworthmotoringlaw.co.uk: See the video embedded above or their YouTube channel for more information. One of our favourite quotes from the Ashworth website, is: "Our specialist motoring law solicitors continue to be at the forefront of innovating unique and successful driving defences which man...


http://www.cfglaw.co.uk: CFG are a rarity in even mentioning this level of care, let alone having several pages dedicated to it on their website. It's very brief descriptions a few sentences long each about an accident, the injuries, and the amount paid out. However: class="infoquote "We have...


http://www.lambertpugh.co.uk: Including: - a "Step-by-Step Guide" from start to finish about what is involved in a conveyancing sale or purchase - a "Conveyancing Expenses" piece about all the costs to expect throughout such as moving - an article on "Joint Tenancy" discussing the difference...


http://www.ehlsolicitors.co.uk: Therefore, if a firm is strongly pushing clients towards their social media profiles on the actual website - we can only wonder why. In 2009 and 2011 they were recognised as the Leicestershire Law Society Law Firm of the Year. Locations, phone numbers, etc. However, Edward H...
http://www.daveylaw.co.uk: We're good at listening - and good at finding common sense, practical solutions for you." < font> For family law, they can help with cohabitation, divorce, child support, pre nuptial agreements, abuse, etc. So much so, that I'm pretty sure all three are mentioned on eve...


http://leechandco.co.uk: We are linking to the www.leechandco.co.uk site above. class="infoquote "A Death Cafe is, basically, a group of people who gather in a cafe to eat, drink and talk about death and dying ... It would be a shame if public perception continues that way because there is no...


http://www.robson-co.co.uk: Worse still, are those firms where the receptionist asks you personal questions, you answer them, she walks through to the solicitor's office, tries to repeat what you've said, listens to the solicitor, walks back to their desk, then tries to repeat what the solicitor said ....





http://barrister-directclaims.com: They aim to explain clearly the merits and risks of a case with you up front. You will not be passed on to a third party. Barrister-Direct have years of experience dealing with Personal Injury cases in Court and negotiating the best possible settlement for their clients...


http://www.huneewothsolicitors.co.uk: The contrast was quite profound. mobile friendly). We then head over to the firm's official website to compare. But there were no records of when Huneewoth Solicitors as a firm was created. 'He said, she said' conversations are not reliable sources of information. There...


http://murrayhay.co.uk: So as usual, best practice is to bookmark the site once you know you're on the correct one.. They also promise to provide competitive rates, for prompt and efficient legal services, from a friendly team, with many years of experience. Heading up this friendly group of e...


http://www.lawincornwall.co.uk: They can help with disputes between directors, intellectual property cases, partnership problems and shareholder disputes. They are Truro-based Solicitors serving clients with legal advice, civil & commercial litigation across Cornwall. As many people may type "cornwalllaw" ...


http://helix-law.co.uk: If people are reading the firm's website, the first thing they want to know is - "do you handle my case?" Helix Law starts out like most others with language such as: class="infoquote "Problem solvers first. This is because the articles are mostly written by marketin...


http://kingsviewchambers.com: If you've quickly scanned the length of this article, you'll probably be surprised to learn that Kings View Chambers was only founded in 2014 and currently has only two barristers on the staff. It sounds very much like Uber, but TaxiFY is an Estonian ridesharing startup with...


http://www.autologistic.co.uk: Diminution< u> - typically in the past this was mostly sought by people with classic, expensive, or rare cars. With everything so computerised these days and information being shared across all platforms and industries however, it may be that even small accidents migh...


http://www.accidentclaimsscotland.co.uk: Hospital and home visits are part of the service as well. There are quite often fees if the case wins. The correct web address is www.accidentclaimsscotland.co.uk, but www.accidentclaimsscotland.com shows exactly the same website. well, we're at least more impartial than the...


http://www.meresbrookpollardsolicitors.co.uk: With the promise of the 30 minute free interview, the lofty goals they aspire to, the fact no-one seems to have anything negative to say about them, the fixed fees, and so on - we hope you'll agree that at least a phone call is in order to gauge for yourself how experience...


http://www.whitecollarlegalandadmin.com: Typical Rate: £44 per hour, inc VAT."< div> It's written in large print, right at the top of the main page. Having also just passed the big four-oh, I'll probably be leaking more and more in the coming years anyway ... Enough to have seen plenty of veteran-but-desk-bou...


http://www.jacksonlees.co.uk/liverpool-walker-house: The contact details have changed. But with a number of large, well-established firms collapsing in recent years - it is a real testament to their planning, staff, and setup that they seem to be going from strength to strength rather than calling in the administrators. N...


http://www.thejohnsonpartnership.co.uk: At the time of writing, they have 7 reviews on Google that are all 5☆. not all written on the same day by seven people who have never written any reviews about any other firms). Typically when we research a firm for one of these articles, there is a wealth of informat...


http://www.famlegal.co.uk: I never felt alone during a very difficult time." . If however Court proceedings are necessary, they will represent your case vigorously through the courts. Family Legal are specialist divorce, family and private client solicitors established in 2011 to offer clients a bette...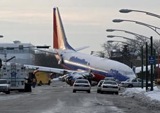 Accidents are Ensured!