Here are some more review articles of law firms that can help you if you get in to a car crash, hit and run, injured cyclist and more. Most provide free consultations, no win no fee, and 100% compensation guarantees but make sure to ask ....
http://www.acumenbusinesslaw.co.uk
: Instead their work will typically involve developing contracts, terms, franchise agreements, trademarks, pensions and answering general questions about issues surrounding the running of a business. Most of the time they are quirks for the sake of quirkiness and often to the ...
http://www.parkviewsolicitors.co.uk
: As members of the Solicitors Association of Higher Court Advocates, Parkview Solicitors focus their aim on providing legal services to both individuals and businesses, whilst maintaining the highest ethical and professional standards. We also have firms that deal with larger...
http://www.berladgrahamllp.com
: On the 'About' page when describing one of the founders (Raanan Berlad): class="infoquote "Employed status was always something Raanan felt was for others and he wanted to be the master of his own destiny."< div> They even have an outtakes video from the un-use...
http://www.qdoslegal.com
: That can't help but give them a unique insight into client needs that a regular law firm might not have. Qdos state they have relationships with some of the UK's largest insurers and affinity groups. You may be tempted to take this the wrong way, but remember that as Qd...
http://www.ashmanssolicitors.com: Visiting people at home and out of hours is something we're gladly seeing more of when it comes to people with jobs and or disabilities. Just as I was about to dismiss their testimonials because of this typically bland and cheesy quote on their front page: class="infoq...


http://hallmarksolicitors.co.uk: If a firm only has two solicitors yet states they 'specialise' in two dozen different case types - then we'd have to differ with them on what the word 'specialise' really means. In fact, it could be seen as very indiscreet to be posting about private cases on such a public f...


http://www.blainboland.co.uk: clear, practical, advice combined with an efficient and courteous service ..."< div> However what they don't make enough fuss about - and you might even miss it - is the wealth of basic, concise, and targeted articles they've created for both personal and business mat...


http://www.shawandco.com: Stating a bunch of figures to entice people to claim is unhelpful and frankly deceiving as 9 times out of 10 those numbers are unusually high for a very specific reason not declared next to the tantalising 'winnings' statements. Many firms like to post huge numbers on ...


http://www.lawlincs.co.uk: At least three generations of the same family having worked there? [Check]. She now works at the Scunthorpe Office running the Wills, Probate and Elderly Client Advice Department. Richard Mason started out in litigation in the commercial sector before completing his l...





http://www.graysons.co.uk: The example we often give is the huge conveyancing firm Countrywide Conveyancing who have more than 300+ reviews on Google with a 2.2 out of 5 rating. Be careful of how some firms words things though, as some state they are part of organisations such as APIL (Association of ...


http://www.bradfordandson.co.uk: The staff profiles are concise and the staff themselves are all well experienced with their own skill-sets and specialities. Timely, solid and reliable advice when you need it."< div> Again, we're really impressed with this firm. class="infoquote "We are proud t...


http://www.personalinjurysolicitor.ie: They seem to go a step further than the usual "we're the best" promises made by nearly every law firm out there.. They state an example on their site where someone happened to be filming during an accident and the found footage completely turned the case around. For example,...


http://www.bmd-law.uk: BMD Law has been an unusual addition to the network. But beyond that, we get the impression that their business arm is pushing out towards more of a business 'community' in the area. For example, they are sponsoring a http: www.liverpoolfashionandbeautyawards.co.uk " ...


http://mercantilebarristers.com: That barrister would then show up to court once that stage was reached. class="infoquote "You only pay one legal advisor rather than two. It's odd because the idea is similar. Certainly not every firm that says so actually is. It's unusual because it's a great thing t...


http://www.shawgibbs-insolvency.co.uk: However, according to their website, they offer a free initial consultation without obligation or commitment. The team is headed by Clive Everitt, a Licensed Insolvency Practitioner with over 30 years' experience in the Restructuring, Turnaround and Insolvency field. It...


http://www.solicitorsurrey.co.uk: As described in https: www.lawgazette.co.uk analysis law-firm-ceos-are-standing-up-to-be-counted-in-the-most-difficult-market-yet 54396.article" a Law Gazette article< a> the firm is: class="infoquote "a limited company that recruits senior lawyers with established ...


http://www.warwickvesey.com: For example, if you visit The Law Society website you can look up firms and see details on the solicitors working there. Sadly this is true for most law firms though. They will either sound aggressive talking about 'fighting your corner' and boast about how much winnin...


http://pointonsolicitors.co.uk: We'll skip the debate on societal issues relating to how online opinions online are almost expected to be negative critical and will start off with the opening paragraph of the firm's site. It states that the About Me page: class="infoquote "... The most easiest step i...


http://www.nesbitlawgroup.co.uk: Asbestosis, Vibration White Finger, Industrial Deafness, Mesothelioma and so on are the well known resulting conditions from work environments in the UK - but that is not an exclusive list. They even cover claims against care homes if you or a loved one is in respite or...


http://www.herrmannlawyers.com: Those that have offices in the UK and abroad so they have more collective experience of local issues, language skills, and so on. In summary they are a well-reviewed, international, niche focused, experienced, community-minded and helpful law firm who also offer free ...


http://www.threegraceslegal.co.uk: Unfortunately, there seems to be a lot more great sounding language than actual facts or examples of what that means. As I'm sure you're already aware, the differences in setup, services and staff amongst the vast array of clubs and organisations out there are huge and numer...


http://www.morgancarter.co.uk: However, you should also get 100% compensation. We didn't start branching out into other areas such as wills, conveyancing, business or family law until 2007. Accidents at work are also governed by the 3 year rule and also must contain an element of actionable, provable and ...


http://linkilawsolicitors.com: Someone stating 'Established 1880' means nothing really. What do they cover? Whilst Business Law probably sounds like a very focused case title, once the honeymoon period of "I'm going to start up a business!" wears off - you'll suddenly realise why people get so angr...


http://humdsolicitors.co.uk: So absolutely, you will see poor ratings for HUMD on places like Google. HUMD caught our eye for having quite a considerable range in a very large population layout. Their website was neat and concise lacking the extensive bragging that usually takes place. Our aim is to fin...


http://www.injury-lawyersuk.com: At the time of writing, we have 81 firms on our network and it's been running for nearly 20 years. We work with insurers to ensure that we minimise their indemnity spend in all areas."< div> When they're not pursuing compensation for injured parties, they're wor...


http://www.michaelroseandbaylis.com: A quick note on navigation as we're dealing with a pretty long web address. Why? Because a 30-year old firm might put a 6-month experienced solicitor on your case, and a 6-month old firm might put a 30-year experienced solicitor on your case. Currently there are five ...


http://www.savants.co.uk: You will see the name Jackal Advisory pop up all over the place too, (even on Savants' own website), as that was the firm's previous name. Not by deliberate design. . You may see several sites related to a firm called Savant Ltd who specialise in IT setups to help b...


http://www.elselaw.co.uk: They specifically named Adam Gilbert at the firm, saying he was color="green "a good guy who knows his stuff!" < font> I went back and had another look, but my gut again said they weren't for us. Anyone who has ever had to work with solicitors will tell you that is ra...


http://www.amnestysolicitors.com: I have made the right choice with the right solicitor who knows her stuff well."< div> Please note that despite the similarities in name and topic, the firm has nothing to do with the charity Amnesty International. But the information quoted above is far more impressiv...


http://www.venturalaw.co.uk: class="infoquote "We use all the legal muscle available and where necessary, we know how to tell them to go to hell in such a way they'll look forward to the trip!" < div> The firm's site is full of language you probably won't expect and that's obviously deliberat...


http://www.rosscoates.co.uk: So whilst this sentence sounds good, you've probably already read something similar on every other solicitor's site today. Here are few clips from public boards: class="infoquote "They were quite cheap (mine was sale only) - and that's the only positive." "Stay away ...


http://thaminasolicitors.com: People are very likely to spot the name of the competition and instantly assume the firm's principle solicitor is an air-head. At the time of writing there are two other solicitors at the firm all focusing on a niche range of case types including Immigration & Family Law. Th...


http://kenttrafficlaw.co.uk: I've been doing this for 20+ years now and in my professional (and unfortunately personal) experience I've found firms who sound like they want to emulate the infamous https: en.wikipedia.org wiki Nick_Freeman" Mr Loophole< a> are also often the least experienced. ...


http://www.almondsolicitors.co.uk: www.almondsolicitors.com, www.almond-solicitors.co.uk, and www.almond-solicitors.com however don't seem to be owned by anyone right now. We've never caught the bus in Greater Manchester to tell you whether getting around is easy. In fact, they state experience in Personal In...


http://www.ropewalk.co.uk: Obviously, not all the work required can be known ahead of time. They now have six conference rooms, a seminar theatre for over forty attendees, all with Wi-Fi and video-conferencing. Ropewalk Chambers is the latest to be included. Jayne frequently lectures, particularly in ...


http://hinelegal.com: Of course, it's really only property law firms that are being https: www.theguardian.com money 2017 jan 14 lost-67000-conveyancing-scam-friday-afternoon-fraud-legal-sector-email-hacker" targeted by scammers< a> at the moment so the result of making a mistake is prob...


http://www.boydricesolicitors.com: Remember that no solicitor should contact you about paying money or bank details via email.. We can vouch that not all firms do it for 'PR'. As you'd expect, the public reviews of that particular firm included several comments about clients feeling fobbed off onto junior sta...


http://www.emeraldlaw.co.uk: One thing they state that seems to be an increasing trend, is that they will provide a single lawyer to run the case from start to finish. We were so happy with the way you looked after us." "The service was spot on, I was really pleased with how the claim was han...


http://www.kuddussolicitors.co.uk: No win, no fee just means if you lose there's nothing to pay. This is because delays, errors, costs, mixups, and even complete changes-of-mind occur frequently in house buying selling . However, many may try to convince you it's very common for firms to charge 25% of your c...


http://www.starckuberoi.co.uk: Raminder Singh Uberoi heads the firm's Property Department for commercial and residential matters. Certainly if you search the web there's a plethora of reviews available. We have undergone rigorous assessment to gain WIQS accreditation and shows that we follow best ...


http://www.alfred-james.com: But a low number of reviews is normal for law firms. We have experienced firsthand the problems of being with a huge law firm and being lost inconsequencial to them. They back up this ethical attitude by doing something very few solicitors still bother with - Legal Aid. Th...


http://www.rgsolicitors.co.uk: Please make sure you go to www.rgsolicitors.co.uk and not www.rgsolicitors.com as the latter does not seem to be owned by the firm. Also, whilst the firm's name is Renier Gillies Ltd, going to www.reniergillies.co.uk will just redirect to the regular site, and www.reniergill...


http://www.pm-law.co.uk: We found both www.theinjuryclinic.co.uk and www.forthepeople.co.uk were separate endeavours, both stating their part in the PMLaw group and matching the SRA registration number. An aggressive defence would make you seem inhuman. Obviously, if we thought that this case f...


http://bromets.com: If the recommendations are spontaneous, then they are easy to spot as such. Such as more than one review using the phrase "I would like to take this opportunity to thank you" and more than one review starting with an "just a short note to say thank you" opener. Admi...


http://www.waterstonesolicitors.com: Aside from the honesty of such an upfront statement regarding their new-ness - it is also true that an established firm with a huge core base and organic influx of clients does not have to ensure that every single client is 100% happy with both the cost and service they've b...


http://www.claimsfundinguk.co.uk: An example of this would be disengaging with your solicitor and or failing to assist your solicitor with the progression of your case."< div> This does not mean you can never switch solicitors. An advisor will review your case and tell you within minutes if it meets the...


http://www.rhw.co.uk: This may be confusing with the firm's website stating a 180 year history, but again - this is quite common. They have a blog, but most law firm blogs are of little interest to members of the general public with lives to live. A quick search for reviews shows a generally posi...


http://www.fursesanders.co.uk: That's not to say there isn't a great affinity for elderly clients within the firm. We link to official www.fursesanders.co.uk website with www.fursesanders.com currently blank. They can handle Agriculture and Rural matters, Commercial Law, Family Law, Property, Wills,...


http://www.mancinilegal.com: respond to all emails within 2 hours of receipt." "... Mancini clearly have confidence in their customer service. Next are the reviews. This is where some days are set aside each year and all solicitors taking part across the UK provide Will making appointments for free. ...


http://www.archwayssolicitors.com: With the range of potential misspellings (e.g. Archways Law Legal Lawyers etc.) on this occasion we would strongly suggest bookmarking the site if you plan on going back and forth. Even then, they're simply stated with no embellishment. This is odd because the firm is relati...


http://www.lmdlaw.co.uk: He has been a Partner and a Consultant Solicitor to various firms in London. This was highlighted not so long ago in the https: www.lawgazette.co.uk practice bar-entity-model-points-to-fused-profession 5054555.article" Law Gazette< a> where the firm was called an color="...
http://www.go-complain.co.uk: Depending on the industry, they could technically have up to eight weeks to ponder and respond. Sometimes you have a case that requires a bit of legal knowledge and help, but not much. So we signed up, and within a month we had called them three times. From their website: ...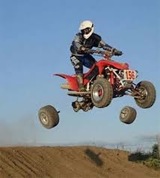 Accidents are Ensured!