Driving You Forward
All references to 'we,' 'our,' 'ours' and 'Car-Insuring.co.uk' refers to the staff of Car-Insuring.co.uk, its parent organization 'Internet Heaven' [the 'COMPANY'], plus all third parties used for administration and running of the web site and/or internal workings of the MightyMiddle process. All references to 'the Site', 'the Web Site' and 'the Website' refers to any and all the information and data held online at any and all of the websites created, managed and/or affiliated with the COMPANY. All references to Advertisers and/or Adverts and/or Sponsors refers to the images, text and other details that have been placed on the site at the request of a third party for which that third party has paid us a fee - if you unsure as to which parts of the Site have been set aside for Advertisers and/or Adverts and/or Sponsors then please contact us with a specific query about any such information, image or other piece of data shown. All references to 'you,' 'yours,' and 'submitting individual' refers to all persons who visit the Site and/or utilize any services that may be available on the the Site from time to time.
This Site and the content herein is the intellectual property of MightyMiddle, which is run by a sole proprietary under the trading name Internet Heaven. You may contact either via the following address:
Car-Insuring.co.uk, PO Box 18678, Peterhead, Aberdeenshire, AB42 3YR.
You should carefully read the following terms before using the Site. By using the Site you are agreeing to become bound by the Terms. If you do not agree with the Terms you should not use the Site.
By using this Site you understand and agree that Our 'sole responsibility' is to Our advertisers in ensuring that their adverts are seen by our Site's visitors, and therefore We are not responsible for: a] any incorrect information, b] the quality of the information, c] the source of the information, and/or d] therefore any results that may occur from reading, using or disseminating the information provided.


You accept that the Site is provided on an 'as is, as available' basis. We disclaim all implied warranties of satisfactory quality and fitness for a particular purpose with regard to the Site and the entire risk as to the quality performance and use of the services is with you.


We disclaim all warranties with regard to information posted on the Site, whether posted by us or any third party, and whether posted for free or in relation to a fee. This disclaimer includes all implied warranties of merchantability, satisfactory quality and fitness for a particular purpose. In no event shall we be liable for any special indirect or consequential damages or any damages whatsoever resulting from loss of use, data or profits arising out of or in connection with the use or performance of any information provided and/or posted on the Site.


Any mention of Regulatory Bodies, current laws and/or legislation, Charities, Services [Legal or Otherwise] and/or any other reference to any company, organisation, individual, news or information does not infer and is not meant to indicate that We are subject to the regulations, codes of practice and/or standards of and/or having any affiliation with that company, organisation, individual, news or information source.


We may obtain data about you in the course of your accessing the Site. In accordance with good Data Protection principles, we need your consent to using that information for our marketing and mailing purposes, which may include the transfer of such data to our Site Advertisers and Sponsors, which may change from time to time. By visiting our site with your web browser set to allow us to collect these details and/or by using any of the services available on the site from time to time you will be taken to have provided that consent. At no time will your details be passed or sold to any firm unless it is in direct relation to the successful running of the MightyMiddle website.


Where we provide hypertext links to other sites we do so for information purposes only, and such links are not endorsements by Us of any products or services in such sites and we make no endorsement or approval of the same.


These terms and conditions are made under UK law and this Site is operated from, and is for intended for use by residents and citizens of, the United Kingdom.


Notwithstanding anything contained herein to the contrary, We reserve the right to use any details and/or information submitted through its website in whatever way and/or means it deems fit. This includes, but is not limited to statistical analysis by Us and any third parties and/or third party software. We also reserves the right, at Our sole discretion, to stop providing any and/or all service for any reason or no reason whatsoever.


We disclaim all responsibility or liability for the content, reliability, operation or availability of the Site. As this Site provides the service free of charge [for no consideration from you] to the public and as no professional advice is being given or performed, you agree that no claims for damages will be pursued by you against Our Company.


The material available through the Site may contain inaccuracies or typographical errors. We make no representations about the accuracy, reliability, chronology, completeness, or timeliness of the material available through the Site. The use of Site and the material available through the Site is at your own risk and is provided 'as is'. Changes are periodically made to the Site, and may be made at any time, without notice.


All content included on the Site, including content within the Site, such as text, graphics, button icons, images, and software ['Material'], is the exclusive property of Our Company or others, and protected by international copyright laws. We authorize you to view and download the Material of this Site only for your internal use as a user of the Site, provided that you retain all copyright and other proprietary notices contained in the original Material on any copies of the Material. Material may not be modified in any way or reproduced or publicly displayed, performed, or distributed or otherwise used for any public or commercial purpose. For purposes of these Terms, any use of the Material on this Site for any purpose is prohibited. The trademarks, Site marks and logos ['Trademarks'] used and displayed on the Site, including content within the Site, are registered and unregistered Trademarks of Our Company and others. Nothing on the Site should be construed as granting, by implication, estoppel, or otherwise, any license or right to use any Trademark displayed on the Site, without the written permission of the Trademark owner.


Our Company reserves the right to disclose any information, including data, in order to comply with any applicable laws and/or requests under legal process.


Our Company may, in its sole discretion, change, add or remove any portion of these Terms, at any time, by posting a new Agreement to the Site. The new Terms will become effective and binding upon you immediately after being posted to the Site. These Terms was last revised on October 1st, 2007.
BY USING THIS WEBSITE YOU CONSENT THAT ALL YOUR PERSONAL INFORMATION MAY BE PROCESSED BY US FOR THE PURPOSES SET OUT IN THE FOLLOWING DATA PRIVACY POLICY
1. Compliance: We are in compliance with the Data Protection Act 1998 and are registered as a data controller. We also comply with the principles of European Union Data Protection Directive to the extent that it relates to electronic as opposed to manually held data.
2. Website Data Collection: We automatically collect some information when you visit the Site such as your IP address which we may use to enhance your experience on our site including, but not limited to, providing relevant advertisements based on your geo-location. We may also use this information to analyse how different parts of our Site are used.
3. Your Personal Data: Any personal data submitted by you to this Site, or any data you allow us to collect through your web browser settings, may be used in, but not limited to, the production of statistical reports and/or related marketing materials and/or in order to comply with any applicable laws and/or requests under legal process. We will only collect, retain and/or use personal data to the extent that it is strictly necessary for our purposes.
Our company and this website use several third parties who use tracking software which is embedded into our own website coding to track visitors they have referred to our Site and/or to track the movements of visitors whilst on our Site. The information these external companies receive include, but are not limited to, the following: The URL of the website from which you came to our Site, the time and date of your visit, your browser type, your preferred language, how long you stayed on our site, whether you are a return visitor and the IP address you visited from.
4. Disclosure of Your Personal Data: Many of the adverts you see on our website will have their own tracking and/or cookies embedded to pass similar details to the information we log to the advertiser or the company they are using to promote their services. We are not privy to all the details that they collect and we suggest that you contact them directly to confirm what information they hold and for how long. Personal data which we collect about you when you visit this Site will be disclosed only to the following types of persons:
Those involved in the running and maintenance of the Site;
Those involved in marketing and promoting the Site, including, but not limited, to the Advertisers and/or Sponsors themselves;
5. Data Access & Corrections: Upon receipt of your written request, we will disclose to you your Personal Data held by us, we shall correct or delete inaccurate details and notify any third party recipients of the necessary changes. We regularly delete data which is no longer required or is outdated.
6. Trans-Border Data Transfers: We normally transfer data collected on our Site out of the European Economic Area. Furthermore, as the internet is made up of a large variety of international connections and if you are visiting this Site from outside the European Economic Area the various communications will necessarily result in the transfer of information across international boundaries. By visiting the Site and communicating electronically with us you consent to these transfers.
7. Law: This policy forms only part of our Site Terms and Conditions and shall be governed by and construed in accordance with the laws of the United Kingdom. You agree to submit any dispute arising out of your use of this Site to the exclusive jurisdiction of the courts of the United Kingdom.
The bottom line: if you can't take responsibility for your own actions and choices in life, don't use our site. If you aren't already in control of your own cookies, javascript, browser etc. then there really isn't any point in us explaining how we use them. This site contains content that is old, new, borrowed, paid for, rehashed, reused, remodelled and redundant. But this is the internet! So what's new about that ....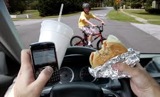 Accidents are Ensured!