Here are some more review articles of law firms that can help you if you get in to a car crash, hit and run, injured cyclist and more. Most provide free consultations, no win no fee, and 100% compensation guarantees but make sure to ask ....
https://www.lawincornwall.co.uk
: Based in Truro, they are near the Threemilestone Industrial Estate, with visitor parking nearby. They offer free initial consultations in cases where legal aid would normally have been available before all the government cuts. 'No win no fee' is not the same thing as '1...
https://www.bmd-law.uk
: (Many times we've seen the solicitor earn more money in legal fees than the client gets in compensation for actually being injured.) However, BMD's focus does seem to be on other case types as indicated in their on-site literature. We checked a few variants and the non-hyphe...
https://kenttrafficlaw.co.uk
: :) As I said, there are plenty of articles across this firm's website that would be considered good reading prior to calling up any law firm about your case: 'What is a Notice of Intended Prosecution?', 'What is a Section 172 Notice?', 'Requesting Early Removal' and ...
https://www.ashmanssolicitors.com
: Usually that means they are new, or not very big, or both. Each has it's own individual page stating relevant information and listing the types of issue that would fall under that categorisation - e.g. on the Family Law page is listed issues such as Divorce and Separation, O...
https://www.go-complain.co.uk
: You pay £29.99 for all complaints with a value under £3,000, and £99.99 for complaints under £10,000. Whether you do better with your fingers on a keyboard or your thumbs on a touchscreen - is totally up to you. The only other things we noticed w...
https://www.mancinilegal.com
: I can sincerely recommend his firm ..."< div> etc. i [sic] would recommend them to those in need ..." "... and that's just a few. happy to recommend ..." "... Most people are already aware of phishing where scammers buy and use domain names that are very similar to...
https://www.dsluk.net
: However, times are changing. That means the people working at a debt collection agency often have to have strong stomachs and resolve to undertake even basic cases. The management team apparently have over 30 years experience in debt collection between them. More import...
https://www.whitecollarlegalandadmin.com
: They certainly have all the expected social profiles, but they are mentioned peripherally around the website. Most of the time you are 'helped' by someone who has just quit their job stacking shelves at Morrisons. Way, way more. Let's be honest, when it comes to legal...
https://www.taylor-rose.co.uk
: They have partnered with KJ Commons in Workington to create an office and presence there. The same goes for their social media activity. And more recently in 2015 they merged with Tucker Turner Kingsley Wood LLP which is where the MW in 'Taylor Rose MW Limited' comes from. ...
https://www.jacksonlees.co.uk/liverpool-walker-house
: In our original article on the firm, we commented that we were not big fans of the testimonial page which contained too many boiler-plate sounding comments, such as: class="infoquote "I have used QualitySolicitors Jackson Canter many times over the last few years...
https://www.rgsolicitors.co.uk
: We are currently only working with RG Solicitors office in Kent. The donations are shared by several charities including ActionAid, Age UK, British Red Cross, Christian Aid, NSPCC, Save the Children, SCIAF in Scotland, Sightsavers and Trocaire in Northern Ireland. However,...
https://www.cbtrl.com
: They consider all three to be important for successful rehabilitation. When someone is in a car accident and has a sore neck, the temptation is to push on with only the "whiplash" neck injury as the thrust of the injury compensation claim. Early assessment allows the individ...
https://www.qdoslegal.com
: I always felt when I called that my call was important." < font> Yes, it sounds like the typical testimonial you see on legal service websites. Naturally, they believe that this experience working within the insurance industry, (particularly with legal expenses insurers...
https://www.archwayssolicitors.com
: We've already made the point a dozen times about how firms boasting "established in 1818" don't actually have 200+ years experience and you could still end up with a solicitor that only qualified a week ago. With the range of potential misspellings (e.g. Archways Law L...
https://www.balfour-manson.co.uk
: There seems to be a league for legal professionals to play football against each other. Insurance companies, supermarkets, even plumbers can just overhaul their company and websites to be modern with modern language. This apparently gives Parlex access to 150 legal specialis...
https://www.meresbrookpollardsolicitors.co.uk
: So if Meresbrook Pollard do need to remove this offer at some point, or if these sites were displaying the promotion well past the date promised - then don't hold it against them. Word of mouth may suffice. color="green "We work on a fixed fee basis which ensures that...
https://www.robson-co.co.uk
: Be sure you remember it right if you decide to search later. So, we'd have to count that as a plus. With Wills and probate, Robson's state that their: color="green "personal and professional service gives you peace of mind that your children and family are looked afte...
https://www.kctrust.co.uk
: Obviously there would have been a lot of changes soon after becoming an ABS, not least because capital investors Smedvig http: www.smedvigcapital.com smedvig-capital-backs-second-abs-kings-court-trust " plunged £4million< a> into the firm just a few years back. Howe...
https://www.atkinson-rose.co.uk
: We bought claims for sex harassment and entered into bullish negotiations for a sum without the need for a tribunal hearing. His bio on the firm's website explains the experience he's gained in various large and small law firms during the 10+ years since qualifying as a soli...
https://www.famlegal.co.uk
: Their ethos is that as a family solicitor they are there not only to provide legal advice, but to provide support, and to help make things better, helping you and your former partner separate with dignity whilst looking after your most important asset - your children. She wa...
https://www.hartleybain.co.uk
: Employment Law - addresses the legal rights of employees and employers. However, their site is www.hartleybain.co.uk, not www.hartleybain.com which doesn't seem to work at all. . The attentiveness to detail that you consistently displayed served to eliminate many potentia...
https://murrayhay.co.uk
: Their office was originally in Putney, but they have recently moved just over the Putney border into Wandsworth. He established the firm in Putney in 1988 as a property specialist, and certainly there does seem to be a leaning towards those types of matters. you'll agree wit...
https://www.elselaw.co.uk
: We therefore advise you to bookmark the correct site once you are on it to avoid possible errors or type-in mistakes down the line. Not huge public PR affairs like the Personal Injury Awards. Perhaps you've got a keener eye and will notice the numerous https: elselaw.co.uk...
https://mercantilebarristers.com
: Some firms have several paragraphs of jargon about it, some bury information halfway down some inner pages, and some seem to say nothing at all. So why do we like Mercantile? Several reasons. So, why should you pick Mercantile Barristers? At first glance you ...
https://www.jefferies-solicitors.com
: That means customers whose flights have been cancelled or delayed can claim up to 600 Euros from the airline. A recent article in http: www.legalfutures.co.uk associate-news jefferies-solicitors-launches-new-flight-delay-claim-service" LegalFutures.co.uk< a> detailed how ...
https://www.rjgill.co.uk
: If you've used our site before, you'll know that we try to offer a selection of firms to people seeking legal help. As they deal with only the most common types of accident compensation such as road accidents, slips and trips, work injuries, and professional negligence - the...
https://www.taylorbracewell.co.uk
: The "About Us" page is a standard feature of any businesses website. But all the same, we recommend that you bookmark the correct site once you know you are on it to save potential problems in the future.. Only the .co.uk version returns a website. More specifically, they re...
https://www.starckuberoi.co.uk
: We have covered firms before who specifically target a group of people such as Polish, Italian, or followers of Islam. Why is that important? Well, the firm has a very active social profile on the web through their Facebook and Twitter feeds. He also deals with Europea...
https://www.amnestysolicitors.com
: I mean, it's certainly a pretty logo. But the reason I wanted to get this information in front of our site visitors sooner rather than later is not just because the firm themselves aren't making enough of a song and dance about their positive points . class="infoquote...
https://www.lmdlaw.co.uk
: The official site is www.lmdlaw.co.uk, with the www.lmdlaw.com version taking you to a site about a different firm completely. We've obviously been working with law firms for a while now. (Hons) (Dunelm), LL.M. Commercial Contracts, Shareholder Agreements, Partnership Deeds,...
https://ashworthmotoringlaw.co.uk
: (Defendant has to prove they are innocent?!? Police don't need to prove you were even driving the vehicle?!?) Anyway ... www.ashworthmotoringlaw.com does not load for us, and it is possible that you may forget the firm's name and try things relating to Ashworths Solicitors o...
https://www.solicitorsurrey.co.uk
: Similarly, www.cubism.com and www.cubism.co.uk are owned by different companies as well. As always, here at 1to1Legal we seek out new ideas and setups to find you the best range of options we can. It's therefore no surprise that the main London office states a focus on corpo...
https://www.fursesanders.co.uk
: We want to you feel you have as much control as possible so we establish a frequency for regular updates, make sure you understand what happens next and what that may cost and how long it may take."< div> This is the kind of wording you would normally see in a section ...
https://www.autologistic.co.uk
: For example, we still offer people a solicitor to handle their case even though a direct access barrister is likely to be cheaper. We fully expect to see this firm grow in the way it wants to and are happy to be part of that. If you haven't read any of our other revie...
https://www.thompsons-scotland.co.uk
: Not least because most people only go online to review something when they've had a bad experience. They expanded on the firm's personal injury and workers' compensation foundation and things grew from there. All the good reviews are pretty much like the above - i.e. Then th...
https://www.mcshaneandco.com
: Rory McShane has a QUB BA Diploma in Social Studies, is a solicitor in both Northern Ireland and the Republic of Ireland, has been President of Law Society in Northern Ireland, and is responsible for litigation, commercial property, public and administrative law, asset...
https://www.ehlsolicitors.co.uk
: It has great chunks of information, and it has nicely laid out lists. But at the start of the article we were trying to get across the point that most solicitors either throw themselves away and embrace everything they think is 'trendy' - or they refuse to change and seem '...
https://www.daveylaw.co.uk: They involve themselves with the local community such as the http: www.cirencesterchamber.org.uk events " Cirencester Businesswomen's Club Lunch< a>. Whilst for businesses they cover things like disputes, property, insolvency and employment law. As I said, they have ...


https://kingsviewchambers.com: Mr McCaffrey said: class="infoquote "If the principle is right that someone holding the office of Police and Crime Commissioner is disqualified from holding the office of MP, why is there no such similar provision for the Mayor's Office for Policing and Crime? The la...


https://www.blainboland.co.uk: we're seeing a lot more seasoned solicitors leave larger firms to set up on their own. So once you're on it, we highly recommend bookmarking it to make sure you come back to the right place each time. . However, the firm's website states the brand goes right back to 1979 wh...


https://www.marcusandreen.com: Prior to that he worked in legal roles for Mobile Systems International Limited (MSI), and Synon.. As a commercial lawyer with more than 20 years' experience providing legal support to companies and individuals - his clients are mainly fast-growing, successful businesses for...


https://www.brearleyssolicitors.com: Obviously if you are looking for road accident personal injury help, then distance isn't usually a huge issue. they must surely have been reasonably successful to have grown to that point.) Established locally in 1833, their current partners have apparently worked toge...


https://www.huneewothsolicitors.co.uk: Huneewoth does not have a custom built website. Their information is hosted on the National Solicitor's network. This week I was asked why all the reviews I write are mostly positive. Whether that is true or not is unimportant. This is important because if they have only sta...





https://www.ktpsolicitors.com: They are not offering to run the case for free should you decide to engage them. For cases they offer the usual no win, no fee for compensation claims. Depending on the case type, they may keep some of your compensation as payment if they cannot recoup their costs from ...


https://www.almondsolicitors.co.uk: It is up to you how you bookmark, but just be sure you're in the right place each time before typing in personal information.. If you hate jargon but want answers - there will be one that speaks plainly. This obviously means he understands the injury claims process better th...


https://www.accidentclaimsscotland.co.uk: There is a core group of case description pages and answer pages such as the FAQs page which covers things such as "Do I need any money to claim through ACS?" or "How long do I have to make a claim?" or "How long will it take?" There is a bloggy sort of news section mar...
https://www.lambertpugh.co.uk: The Residential Conveyancing team is headed up by John 'Pugh'. If it's your first time reading a 1to1Legal law firm review - that is not something we've ever said before. However, don't assume that Will writing is a simple process. The right firm will make all the difference...


https://www.cwconveyancing.co.uk: considerable. Fortunately, both the media and public perception has changed. . www.countrywide.co.uk is also available, however www.countrywide.com goes to...


https://www.acumenbusinesslaw.co.uk: Their day-in, day-out work does not involve picking up the shattered pieces of people's lives and demanding justice from a judge. Does it go too far into the realm of frivolity? Acumen don't deal with personal injury, divorce, wills or anything other than business law. Commo...


https://www.claimsfundinguk.co.uk: Second, there is no legal requirement for your solicitor to tell the third party that you have taken out a settlement loan - but he will have to inform them should you want to claim back the fees interest charges on the loan. This usually takes around 48 hours, at the end of...


https://www.maclachlansolicitors.co.uk: That's why firms who allow you to speak to your actual solicitor BEFORE deciding to go ahead are the best to contact. This brings me back to why it's always a good idea for firms to list each staff member's speciality. (Metaphor not intended.) During our 20 years in th...


https://barrister-directclaims.com: You will not be passed on to a third party. Barrister-Direct have years of experience dealing with Personal Injury cases in Court and negotiating the best possible settlement for their clients. At Barrister-Direct, your case will be handled by a team of Personal Injury ...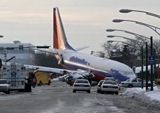 Accidents are Ensured!