Here are some more review articles of law firms that can help you if you get in to a car crash, hit and run, injured cyclist and more. Most provide free consultations, no win no fee, and 100% compensation guarantees but make sure to ask ....
https://www.brearleyssolicitors.com
: they must surely have been reasonably successful to have grown to that point.) Established locally in 1833, their current partners have apparently worked together for many years in West Yorkshire, providing legal services and helping clients throughout the area with bu...
https://www.mcshaneandco.com
: They advise on every aspect of buying, selling or letting a property. No 'compensation calculators' or 'free iPad just for enquiring!' promotions with this firm. They state heavy investment in their case management, IT, and accounting systems to ensure a polished performance...
https://www.cbtrl.com
: I think it's a safe bet from the company's name that they are founded on cognitive behavioural therapies (CBT). The team at CBTRL is extensive and their experience unparalleled. This is offered throughout the UK and Ireland. When someone is in a car accident and has a ...
https://www.bmd-law.uk
: We checked a few variants and the non-hyphenated www.bmdlaw.uk doesn't seem to work. of E.) into the building." Getting the general feel on this yet? Describing themselves as a "young dynamic firm" as well as "experienced but youthful" on their website, BDMLa...
https://www.marcusandreen.com
: His website states an estimated saving of around 25% to 50% when compared to that charged by full service, general law firms. Established in 2004, with the objective of offering small businesses and entrepreneurs a cost-effective counsel-type service, Marcus Andreen had...
https://www.fursesanders.co.uk
: That's partly why we don't tend to wear suits but smart casual clothing, that's what the clients tend to wear, that's what we mostly wear at home so why not also at the office?"< div> Sure enough, the firm's staff page is not a sea of black clothing. For example: ...
https://www.accidentclaimsscotland.co.uk
: 'accident', 'claims', and 'scotland') Google might mess you about when searching for them. For many other case types such as wills, divorce or injuries though people don't seem to have such motiviation. The main case types they cover include Road Traffic Accidents (RTAs...
https://www.lambertpugh.co.uk: For either commercial or residential - you really need to get on the phone to discuss your needs and get a quote. that you will not be charged anything if the transaction does not go through. Lambert pugh are on the panels of all major mortgage lenders as well as being ...


https://www.solicitorsurrey.co.uk: At first glance, we're not sure whether the questions being asked really give you much insight into the company and or services. As for the www.solicitorsurrey.co.uk website we covered in this piece, the opposite applies with www.solicitorsurrey.com not existing. Bookmark th...


https://www.go-complain.co.uk: Aside from their general consumer rights work, they also offer help with general compensation work including PPI claims, flight delays, personal injuries, holiday sickness such as food poisoning abroad, and so on. almost ... The premise for a consumer complaints s...


https://www.taylorbracewell.co.uk: So they are not shy. So are they simply different? In 2014, 2015 and 2016 Taylor Bracewell were recommended in Legal 500 - an annual guide judging the top law firms, lawyers, attorneys, advocates, solicitors and barristers in the UK. Only the .co.uk version returns a we...


https://kenttrafficlaw.co.uk: :) As I said, there are plenty of articles across this firm's website that would be considered good reading prior to calling up any law firm about your case: 'What is a Notice of Intended Prosecution?', 'What is a Section 172 Notice?', 'Requesting Early Removal' and ...


https://mercantilebarristers.com: They are down-to-earth practical legal experts that are extremely user friendly."< div> That's the first time I've ever seen those last two words used to describe a barrister, but nearly all firms say something like this about being modern and friendly. Often the first...


https://ashworthmotoringlaw.co.uk: 'loopholes'. Considering their promise of the best scientific experts and the best court barristers - that's an interesting promise to make. We have spoken to many motoring solicitors, and some have come back with fee quotes in the region of £4000 for a simple &po...


https://www.whitecollarlegalandadmin.com: It's the kind of thing that, when you see it, you suddenly want a law passed so that every law firm has to post their average hourly rate . Typical Rate: £44 per hour, inc VAT."< div> It's written in large print, right at the top of the main page. Okay, so the followi...


https://www.rjgill.co.uk: That's why clarity is important. Obviously the link we've provided above is to www.rjgill.co.uk, but the alternative www.rjgill.com is owned by a different firm. On it's own, many people mistake the phrase no win, no fee as meaning there are no fees at all. He too has consid...


https://www.ktpsolicitors.com: They try to do this by offering the fixed fees and avoiding hourly rate charges that, in all honesty, scare the pants of everyone considering legal help. This doesn't just keep costs down, but also stress and timescale. Beyond the family law side of things, he also deals wit...


https://www.balfour-manson.co.uk: This apparently gives Parlex access to 150 legal specialists across 27 countries to put businesses in touch with good specialists. So www.balfour+manson.co.uk or www.balfour&manson.co.uk will never work. So I think I can still be unbiased. The first thing to note is the...


https://www.jefferies-solicitors.com: Jefferies have installed an online calculator on their website for people to see estimates of their potential compensation for things such as lost deposits, hire cars, hotel charges, plus the impact of more personal problems associated with delayed flights. They've also...


https://www.taylor-rose.co.uk: They handle legal issues for individuals and businesses - but have services for other legal professionals such as costs drafting. There are some individual online legal document creation sites such as the one I mentioned above and www.trl-online-wills.co.uk which is ju...


https://www.cwconveyancing.co.uk: So without the aid of *small print, does that mean they are in fact the biggest? Well, whilst you may scoff at the source - https: en.wikipedia.org wiki Countrywide" Wikipedia agrees with them< a>. Sadly with individually generic terms such as "countrywide", "convey...


https://barrister-directclaims.com: They handle all the usual types of accident claims such as road traffic accidents, public liability claims, slips and falls, accidents at work, and more. They pride themselves on providing a friendly and approachable service. Then, should your claim actually go to Court...


https://www.almondsolicitors.co.uk: However, they have since condensed to just two, but have moved one of them to a more central location nearer the heart of Manchester. Whether you're struggling through a dispute at work, considering divorce, or moving home - there will be a suitable solicitor out there who y...


https://www.qdoslegal.com: These are obviously valid reviews, although from the perspective of someone that just lost. Qdos is based in Thurmaston (near Leicester) providing legal services to businesses, contractors, landlords and individuals to help with issues such as commercial agreements, reposses...


https://www.atkinson-rose.co.uk: When it comes to things like motor offences, criminal defense, bankruptcy, and so on - people are always seeking specialists. This one caught our eye especially: class="infoquote "Our client was on a work trip abroad where her manager acted in a sexually inappropriate ...


https://www.hartleybain.co.uk: They are also located near to Stratford Underground and Maryland station making them easily accessible from wherever you are travelling. They cover various case types for businesses and private clients: Civil Litigation - dealing with a dispute between individuals ...


Please check out the new US Law Firm Reviews section on our sister site.


https://www.meresbrookpollardsolicitors.co.uk: The two primary solicitors are Zahida Alam who qualified as a solicitor in 2004, and Shazia Sarwar who qualified as a solicitor in 2011. "Meresbrook Pollard Solicitors" and "Meresbrook Pollard Ltd" are the same people. As you can tell from the links, this is information we s...


https://www.maclachlansolicitors.co.uk: But unless they had a negative experience or have been encouraged by the firm to go and leave a review - the number of people that take the time to comment on their solicitor to Yellow Pages is pretty low. (We don't need to know their favourite colours or pet's names though....


https://www.blainboland.co.uk: They use words such as "comprehensive" and "diverse", as well as promising to provide clients with: class="infoquote "... You can check the history and specialities of the actual people within the various offices on the http: solicitors.lawsociety.org.uk office 46628...


https://www.claimsfundinguk.co.uk: Second, there is no legal requirement for your solicitor to tell the third party that you have taken out a settlement loan - but he will have to inform them should you want to claim back the fees interest charges on the loan. work with our clients to ensure that they have th...


https://www.mancinilegal.com: Considering the possible mis-spellings of mancini and the endless variants of generic terms (e.g. The five registered solicitors at Mancini Legal have a combined total of 112 years experience. etc. respond to all emails within 2 hours of receipt." "... About half way down...


https://www.lawincornwall.co.uk: They can work on appropriate claims under a Conditional Fee Agreement, a.k.a. Their solicitors have over 20 years experience in Personal Injury Claims. They state they have specialist accident claims solicitors in Cornwall plus London, so a wider spread of services and...


https://www.huneewothsolicitors.co.uk: This week I was asked why all the reviews I write are mostly positive. We therefore went on a search for both names on the web. The contrast was quite profound. The case was in 2014, but the document states that Anupamah was working on behalf of Raj Law at the time. So,...


https://www.thompsons-scotland.co.uk: For example, a boy with a short-term scar on his leg will received far less compensation than a girl with a long-term scar on her face. The fact Thompsons take rehabilitation so seriously is another huge difference in approach towards genuine 'client care'. good communicati...


https://www.acumenbusinesslaw.co.uk: There are other companies serving businesses with 'Acumen' in the name including marketing, software and risk analysis services. However, Acumen have followed it up with these sentences: class="infoquote "Democratically run by all, with no secretaries, letters dictatio...


https://murrayhay.co.uk: With very little information, a few nice pictures, but the focus on trying to get people to phone up with their questions rather than obtain their own answers from the site. Such as: - "Lisa once again exceeded my expectations, as Ian did on my previous sale, and I wo...


https://www.kctrust.co.uk: The Guardian newspaper lists KTC as one of their https: www.theguardian.com money 2009 apr 18 probate-writing-a-will" Probate Best Buys< a>, stating: class="infoquote "Instead of handing the work to solicitors, who can charge by the hour leading to a potentially ope...


https://www.lmdlaw.co.uk: Aside from that though, Lee does seem to be quite enthusiastic about his work and the setup he has created. From the LMDLaw site: color="green "We also provide constant access to your important file documents using our convenient client portal to send secure mes...


https://jacksonlees.co.uk: The addresses in Liverpool and Manchester are still the same. Actions against the police, conveyancing, criminal law, divorce, employment law, family law, historic child abuse claims, immigration, insolvency, medical negligence, mental health, personal injury, prison law, wi...


https://www.elselaw.co.uk: The firm is called Else Solicitors, but the official website address is www.elselaw.co.uk not www.elsesolicitors.co.uk, however the latter does currently redirect you to the correct place. We also discovered during our search that Adam was head-hunted to join Else Law. I'd a...


https://www.ashmanssolicitors.com: You will also have to consider the consequences for you and your business too, and these may be massive.'"< div> Ashmans also started showing up as being partnered connected to various other firms and agencies such as the http: www.hsla.org.uk" Health and Safety Lawy...


https://www.ehlsolicitors.co.uk: It has great chunks of information, and it has nicely laid out lists. We will return any calls received before 4:30pm on the same day. But the pages about case types, how they work, staff and so on are also just as extensive. In 2009 and 2011 they were recognised as the Le...
https://www.daveylaw.co.uk: They have the usual spread of social media profiles for you to interact with too. But until I actually sat down to write about Davey Law, it didn't hit me that we had just secured the services of a stereotypical solicitor's practice. www.seriousinjury.co.uk and www.seriousin...


https://www.dsluk.net: More importantly, with DSL's involvement, the structure is put in place to decrease the number of cases that even go to the debt collecting stage. DSL will actively go seeking to ascertain whether they have indeed moved home ... That's also why we've reached out to bring on ...


https://www.robson-co.co.uk: Worse still, are those firms where the receptionist asks you personal questions, you answer them, she walks through to the solicitor's office, tries to repeat what you've said, listens to the solicitor, walks back to their desk, then tries to repeat what the solicitor said ....


https://www.starckuberoi.co.uk: Again, it's something we're surprised more firms don't do. We have never used Starck Uberoi legal services personally. Of course, our feelings were hurt that no-one needed our awesome and expert opinions on this one. Raminder Singh Uberoi heads the firm's Prope...


https://www.amnestysolicitors.com: Two other accolades that stand out would be her being listed in the Top 100 SuperLawyers 'Rising Stars' from 2013-2015, and her entry into the Who's Who of Britain's Business Elite in 2009. However, there's a few things I really want to cover asap about Amnesty now they are ...


https://www.archwayssolicitors.com: There is one I have to address for the sake of clarity, but that's it. This is odd because the firm is relatively new, and new firms often have a lot to say on their website as they devour every "Business 101" eBook and "How to Win Customers" YouTube video they can find. I'l...


https://www.rgsolicitors.co.uk: They also took part in Will Aid, where people make a will for free in exchange for a donation to the Will Aid Charity. They get involved with regular business-to-community charity work as well though, with a fundraising 'It's a Knockout' event this year. One rather larg...


https://www.autologistic.co.uk: Replacement Vehicle< u> - as we've already mentioned, not every insurance policy provides this. When you consider there are 1 million uninsured drivers you can see the merits of having professional help. A quick word on navigation though. We're usually far less ...


https://kingsviewchambers.com: It sounds very much like Uber, but TaxiFY is an Estonian ridesharing startup with over 2.5 million customers worldwide that launched in London with over 3000 licensed drivers. She did actually work as a nurse within the NHS for some years before being called to the Bar in 20...


https://www.famlegal.co.uk: I never felt alone during a very difficult time." . I have and would be happy to refer people to her when seeking legal guidance" "Julia was always approachable and easy to communicate with, although my situation was personally uncomfortable and at times demoralising I ...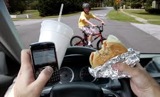 Accidents are Ensured!